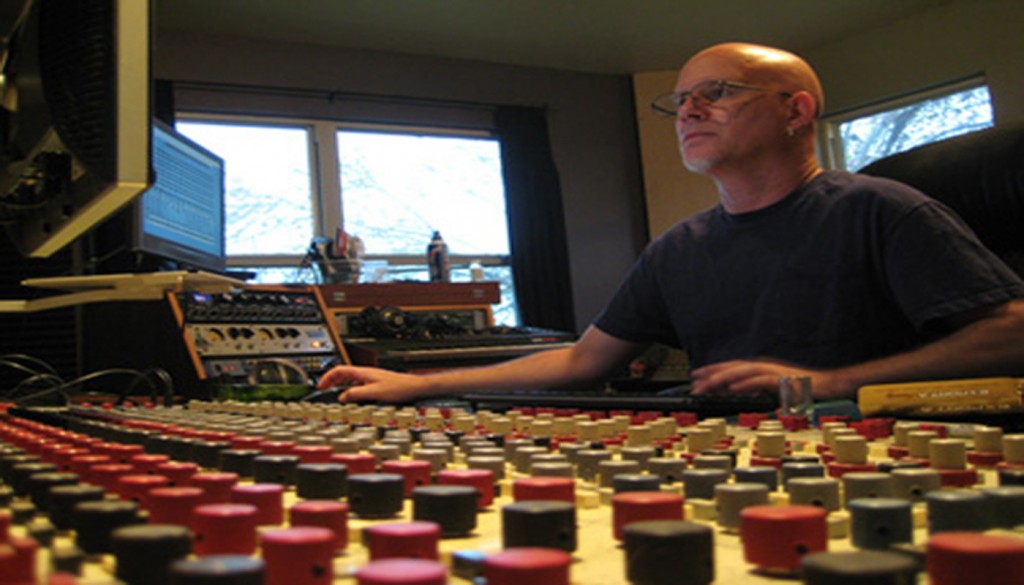 The Aerie is a unique recording studio situated in the rolling hills of southeast Travis County only minutes from downtown Austin, Texas,
Owned and operated by producer Mark Addison, The studio features a vintage Quad Eight Pacifica console as well as two live rooms and a booth suitable for vocals, drums or amps. It also boasts a well-appointed outdoor performance stage (home of the Tips Concert Series) and a cozy vintage Avion travel trailer that sleeps 4 as well as a vegetable garden, a panoramic view of the Austin skyline, gorgeous sunsets and……cows.
Owner Mark Addison is an independent record producer and engineer with over 40 years experience in the field. Originally from Cleveland, Ohio, he's also a multi-instrumentalist, singer and songwriter who's been covered by Edwin McCain, Cher, Joan Baez and Gene Simmons among others.
Mark offers music production and mixing services as well as mastering for digital and vinyl.